Bio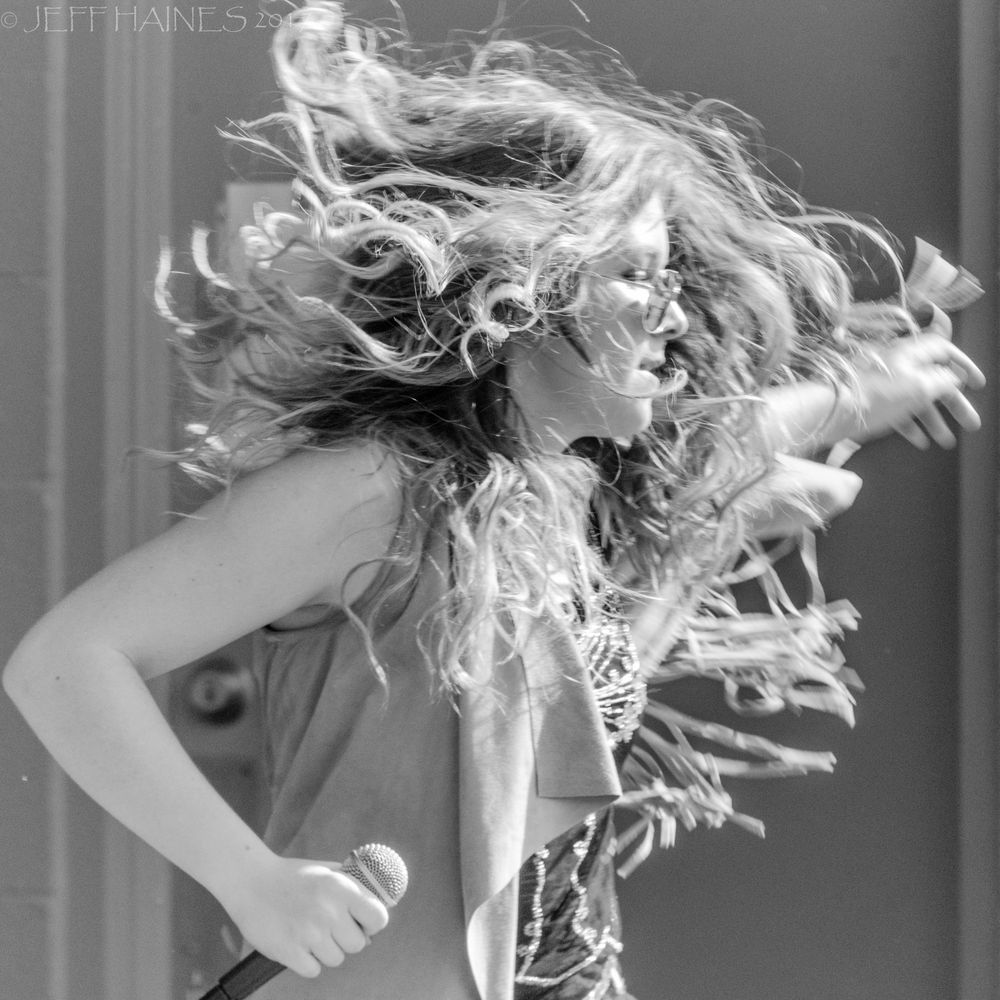 Ciera Mackenzie
It seems Ciera MacKenzie has always been on a collision course with music. Even at age four, she was performing – she gave an unforgettable performance of the Tom T. Hall classic "I Love" at her parents' wedding. Though still very young, that performance struck an emotional chord with her – and before she was ten, she was writing songs. She kept notebooks of her various compositions, and they kept adding up and multiplying.
Her parents took note of her developing interest in music, and encouraged her to take lessons at a local music store close to where she grew up in Oklahoma. She kept honing her musical skills over a two-year period, and was asked to fill in during the store's annual showcase of their students one July. She was asked if she knew a song – and she did – Justin Bieber's "Mistletoe." Though the holiday song might have seemed somewhat out of place during the heat of summer, her performance made an impact. "They asked if I had any originals, and I said 'Yes, I have notebooks full," recalled Ciera.
That led to her recording her first album – Thoughts From A Hay Bale – at age twelve. The disc – recorded in her native Oklahoma – was full of songs and lyrical content that was from a lot deeper place than your average twelve-year-old would write from, with the moving "Volunteer Solider" being a prime example. Ciera penned the song inspired by the men and women who give their all so we can enjoy the freedoms that we have – her parents served in the Army. Not long after recording the song, she filmed a video for the tune – which came to the attention of million-selling duo Big & Rich. Soon, she was opening for the hitmakers in front of fifteen thousand people. That night, she performed her song – as well as the National Anthem – and while she had always been a musical fan, it was at that moment that the future was clear in her mind. "I knew that's what I wanted to do for the rest of my life," she recalls. Since then, she has added to the names of artists she has opened for, with that list including Joe Diffie, Trick Pony, Mark Chestnut, and Tracy Lawrence.
Over the next few years, Ciera would begin traveling throughout the United States bringing her music to the people. Granted, it was a little bit different than the glamorous lifestyle she saw associated with touring on shows such as Disney's Hannah Montana, but she was hooked – even if it wasn't stardust all the time.
"With those TV shows, you really don't see the sleeping in your car that goes on with going from one show to the next, and what it takes – the preparation and all of that." MacKenzie even got to go before the cameras to show audiences what the true lifestyle of a recording artist was like. "I did a documentary about two years ago for a German film company. They came and taped me through the process of writing a song, then sleeping in the car. It then showed me traveling to Nashville, and playing at a show," she says with a smile.
Ciera MacKenzie is ready to take her music to the next level. She feels she has improved as a songwriter in the nine years that have lapsed since she began putting her thoughts on paper.
"I think that songwriting is very comparable to a fountain or a dirty spicket hose," she affirms. "You have all the dirt that comes out at first, and then as soon as you get through that first bit, you have some good songs that come along. When I first started out, a lot of the songs weren't very good, but I feel that I have developed my talents and become better. At first, I was writing a lot of the cheesy love songs that you would expect from someone who was eight years old and wanted to go to the prom," she says, crediting what real life has exposed her to for helping her sharpen her skills as a tunesmith. "My first couple of songs were like that, but I think that being exposed to the military life really helped me to develop."
"I like traveling and talking to people. I can't wait to share my music and my story with people. I'm looking forward to it. Music is what I want to do for the rest of my life."
Fans can expect Ciera's next single June 2019. The gritty track "LOW" is expected to wow fans and explore her growth as an artist.